Alaunos is a clinical-stage oncology-focused cell therapy company, focused on developing T-cell receptor (TCR) therapies based on its proprietary, non-viral Sleeping Beauty gene transfer platform and its unique cancer mutation hotspot TCR library, covering common tumor-related mutations in key oncogenic genes including KRAS, TP53 and EGFR. Alaunos is developing non-viral gene transfer-based cell therapies to effectively access and treat the millions of people diagnosed globally each year with solid tumors by weaponizing the body's immune system.
Press Releases
Nov 14, 2023
Aug 14, 2023
Jun 29, 2023
Events & Presentations
May 10, 2023 9:00 AM EDT
Apr 17, 2023 11:45 AM EDT
Apr 4, 2023 1:30 PM EDT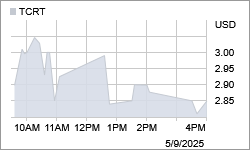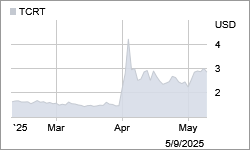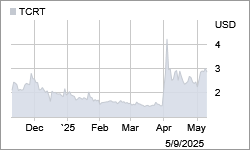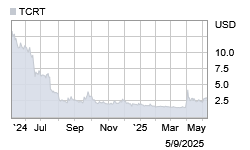 Data Provided by Refinitiv. Minimum 15 minutes delayed.